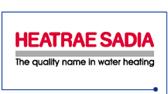 ©opyright Fareham Domestic Heating Ltd
Web site designed and hosted by One 2 One PC Support


We can carry out fully guaranteed installations of:






Please contact us for a free, no obligation quotation.
Central heating installation work

We will offer you what we firmly believe is the best advice available when dealing with your heating needs. Everything we offer you is fully explained and compliant with Building Regulations.
We can recommend the use of and boilers due to their high reliability and good build qualities, but will install other makes to your specification.


Power flushing

We will always strongly recommend a full central heating system power flush prior to replacing a boiler. This will take a whole day to do and will restore the efficiency of your heating system almost back to new standards, saving you money on your heating bills as well as preventing damage to your new boiler from the debris that will be in your existing heating system. Thorough cleansing of your heating system is a building regulation requirement.
This pipe clearly shows the degree to which scale can build up in a heating system over many years. Black magnetite, such as on the pictures below, builds up in your radiators and is also removed during the process of power flushing.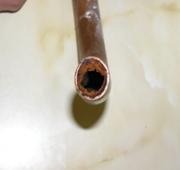 Magnetic filters

We strongly recommend the use of a magnetic filter in the return line to your boiler to capture remaining debris and prevent it from
damaging the delicate components of your new boiler.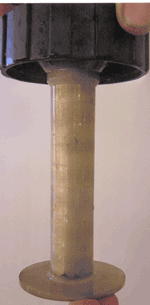 These two pictures show the same filter before and after routine cleaning during a boiler service.
The metallic debris that this filter has prevented from passing through the boiler is clear to see.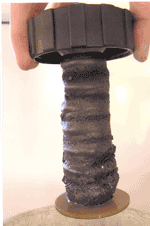 Unvented cylinders

These cylinders provide hot water at mains pressure. They are highly energy efficient, with quick re heat times and offer the premium choice for those people who prefer stored hot water.

We hold building regulations Part G3 approval that allows us to carry out the installation and servicing of Un-vented cylinders that will deliver you with lashings of mains pressure hot water.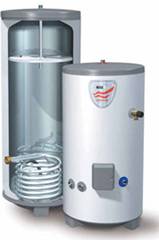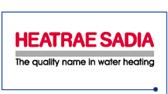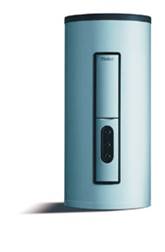 •
Gas central heating boilers
TELEPHONE : 01329 231339 Mobile : 07908 227708